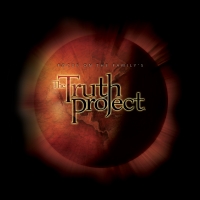 The Truth Project
March 11, 2017
The Truth Project

Satan is okay with you knowing the truth, just as long as you don't let it influence your daily life.
If we really believe the claims of Jesus, we need to marry our faith to our daily walk. This
outstanding video program compares the Christain worldview (based on God's Word) to the view
promoted by the world.

The Truth Project starts Sunday March 12th at 4pm and will continue through April. All are welcome.

Will Satan keep you away? If you are a genuine believer in Jesus Christ, you will be here to begin to peel away the lies of the secular worldview.
Back