ScreenAgers
January 3, 2018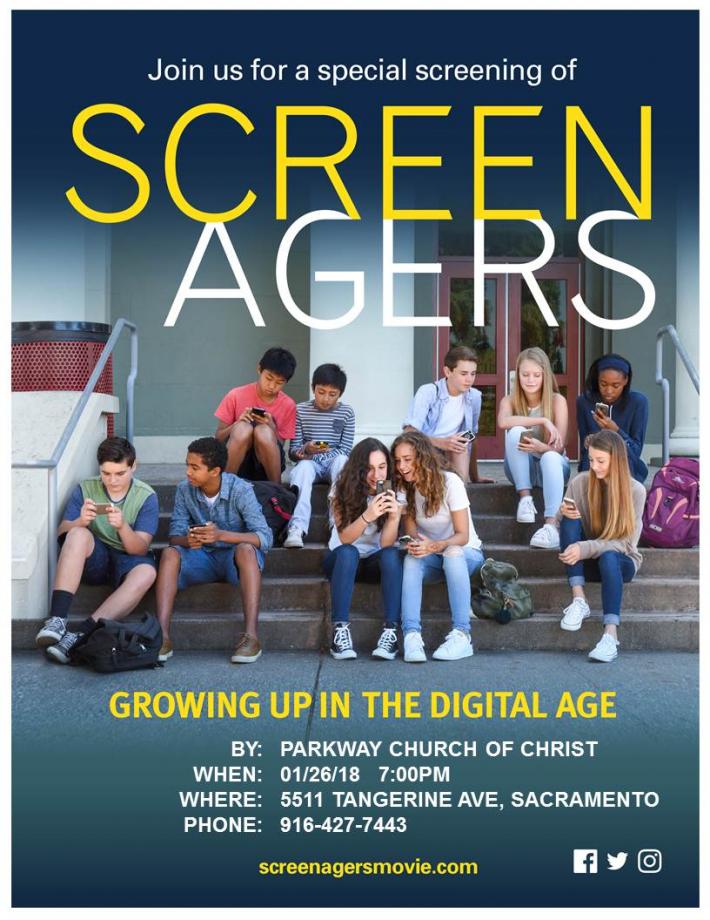 On Friday, January 26, 7-8:30pm, the movie "Screenagers will be presented here at Parkway. "Screenagers" is about the impact of the digital age on children and how to help families minimize harmful effects and find balance. After seeing the film, people have commented that they feel more confident and better equipped to establish balance around screen time. There is a recommended donation of $10 for adults; kids up to 18 are free. Tickets for the event are available at:
https://impactflow.com/event/presented-by-parkway-church-of-christ-6696

Parkway extends this invitation to anyone in the Greater Sacramento area to attend this special showing.
Back